---
We are one of the biggest manufacturers of Sandwich Panels having the capacity to produce panels both in EPS (Expanded Poly Styrene) and PU (Poly Urethane) insulations.
---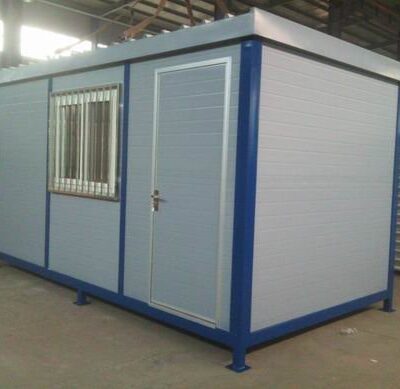 Sandwich Panels are typical single piece, modular, factory engineered units comprising of two metal faces sandwiching a highly efficient insulating materials like Polyurethane or Polystyrene. These are high performance building panels used for residential, commercial as well as industrial buildings.
The EPS panels are typically made by sandwiching a core of rigid foam (Expanded Polystyrene) insulation between two structural thin skins of pre-painted galvanized (PPGI) steel sheeting. EPS Sandwich panels are commonly used for residential, commercial & industrial purposes
In PU panels, in place of rigid foam PU chemicals are injected and expanded in between the PPGI sheets. PU Sandwich panels are normally used in food industry, pharmaceutical industry, Cold Stores & Cold Rooms or where very low temperature is required to be maintained.